World Cancer Day – an initiative of the Union for International Cancer Control (UICC) was recently commemorated on the 4th of February, 2023. The theme was 'Close the Care Gap'
UICC is the largest and oldest international cancer organization dedicated to taking the lead in initiatives, to reduce the global cancer burden, promote greater equity, and integrate cancer control into the world health and development agenda.
The second most common cause of death in the world today, cancer claims the lives of 10 million people each year more than HIV/AIDS, malaria, and tuberculosis combined.
However,
More than 40% of cancer-related deaths could have been prevented as they are linked to modifiable risk factors such as smoking, alcohol use, poor diet, poor sleep and physical inactivity. Hopefully, more than one-third of cancer cases can be avoided if we take steps to reduce risk factors.
One modifiable risk factor that is highly neglected is sleep.
So, how does lack of sleep increase one's cancer risk? First, let's take a step back and look at some basic information regarding sleep and cancer before diving into how sleep problems affect cancer risk
About Cancer
Cancer is a disease which occurs when changes in normal body cells lead to the formation of abnormal cells, out-of-control abnormal cell growth forming lumps called tumours, and ultimately abnormal body functions. Cancers can travel to other distant parts of the body by the movement of blood and other bodily fluids called lymph if they are not treated and can infiltrate the surrounding healthy body components
Sleep is absolutely essential to the body's cellular health
Sleep is a time for repair and restoration of our bodies.

Stated by Amanda Phipps, a researcher at Fred Hutchinson Cancer Center in Seattle, USA
During sleep, the body repairs damaged cells and components of the cells, promote healthy new cell growth, fortify and strengthen the body defence system
According to several studies, the duration, quality, wake-sleep cycle, and sleep disorders can all have an impact on cancer risk. With sleep playing a crucial part in the body's ability to repair and sustain healthy cell function, it is not difficult to conceive a fundamental connection between cancer and sleep. As stated in the 2014 Oxford Academic Journal, lack of high-quality sleep increases damage to cells and its components.
Insufficient sleep is also known to be significantly associated with obesity, diabetes, and many other serious health issues that are established risk factors for cancer
Furthermore, a number of lifestyle choices including smoking, drinking too much alcohol, and not exercising have been linked to increase the risk of certain types of cancer. These lifestyle factors and insufficient sleep can be eradicated by simply adopting great sleep habits.
Everyone needs to pay more attention to improving our sleep habits, not just to become more energetic with demonstrable daytime energy, but also for its impact on cancer risk, progression and treatment.
We're all obligated to contribute to making the world cancer-free, no matter who or where we are. And as stated by UICC,
Every single one of us has the ability to make a difference, large or small, and that together, we can make real progress in reducing the global impact of cancer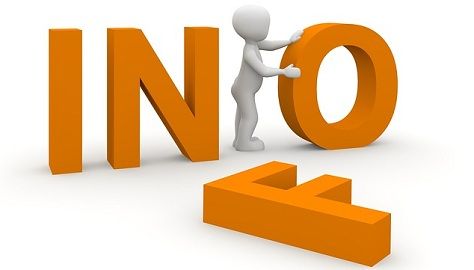 Are you currently facing any sleeping difficulty or looking for the best way to maintain quality sleep for generally wellbeing and healthy living?
A certified specialist is best fit to offer relevant advice for maintenance of quality sleep, sleep difficulties and solution.
Do you want to contact the Orthopaedic Sleep Consultant, Dr Charles Uzodimma, kindly send your request to sleepinfo@vitafoam.com.ng or Whatsapp 08129982143
Vitafoam is passionate about quality sleep, healthy living and general wellbeing of Nigerians. We are proudly Nigerian and constantly supports Nigerians with consistent quality products for comfort and wellbeing.