Happy New Year!
Some of us love to step outside, refreshed from a night of restful, uninterrupted sleep, to catch the first rays of the early morning sun and watch them dance on surfaces around us. Others, even when not well-rested due to a one-off event or bad sleep routines, still get out almost automatically for the day's run in spite of the sluggishness dragging them down. Well-rested or not, it appears that there is something about the newness or beginning of the day that serves to all as a wake-up call.
Some people get excited at new beginnings – I am certainly one of them!
The start of a new year can elicit a variety of emotions, from intense excitement to absolute disinterest, as well as everything in between.
New years are typically a time full of opportunities and hopes. It's understandable why so many people are making New Year's resolutions as the New Year draws near. People are dreaming, making plans, reviewing and revising Dreamers, planners, reviewers, and revisers are all active. Our health and wellbeing are a subject worth thinking about that would be terrible to ignore.
Studies have shown that the key pillars of health include sleep, exercise and healthy eating. These are all modifiable lifestyle behaviours, and when continuously practiced, they develop into satisfying habits.
What is it that directs our behaviours and actions? It is our thought processes, in which these things take root. Meanwhile, our thoughts derive their contents from our memories, experiences, assimilated information and imaginations. Habits can be intentionally created by actively affecting our cognitive processes through the acquisition of knowledge, having experiences, creating memories, and envisioning.
People have frequently asked how best to form good habits and which of the pillars to prioritize, as we easily lack the time and ability to apply all of them adequately.
The answer is simple: "Prioritize sleep and ensure others are not neglected." By making sleep a priority and combining it with a balanced diet and regular exercise, you will improve your physical and mental well-being, and set yourself up for a long and happy life. Has it ever been suggested that you work out more, eat better, cut down on stress or sleep more? Well, now I re-echo this call to action. This New Year, resolve to prioritize sleep by adopting good sleep habits.
Intentionally forming good sleep habits is also doable! We just need to cultivate a sleep-focused mindset by embracing sleep education such as the type we share in our weekly publications on 'Quality Sleep and Healthy Living' by Vitafoam®. We should also put the information into practice, in order to gain experiences we can build upon. The practice could be any of the options to make your sleeping environment comforting and sleep-inducing: quality mattresses and pillows, darkness, pleasing scent, calming sounds, cool temperature, etc. It can also include practices which ensure a healthy brain like consistently drinking excess water, regularly eating a healthy diet in just-enough quantities, regularly performing SAFE exercises, and avoiding smoking, excess alcohol and stimulants like caffeine. With these, one would then have rich memories to draw from and supportive imaginations to generate, which would meet with the acquired information and experiences to shape our thoughts towards the adoption of good sleep habits.
Here is a stark reality: poor sleep habits, which are just the lack of good ones, can negatively affect your motivation and impulse control. So, if you're struggling to accomplish a goal like cultivating good sleep habits and can't figure out why, try repairing your sleep habits and then giving it another go.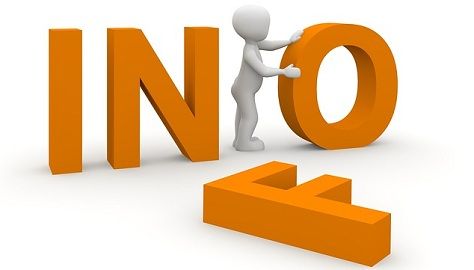 Are you currently facing any sleeping difficulty or looking for the best way to maintain quality sleep for generally wellbeing and healthy living?
A certified specialist is best fit to offer relevant advice for maintenance of quality sleep, sleep difficulties and solution.
Do you want to contact the Orthopaedic Sleep Consultant, Dr Charles Uzodimma, kindly send your request to sleepinfo@vitafoam.com.ng or Whatsapp 08129982143
Vitafoam is passionate about quality sleep, healthy living and general wellbeing of Nigerians. We are proudly Nigerian and constantly supports Nigerians with consistent quality products for comfort and wellbeing.